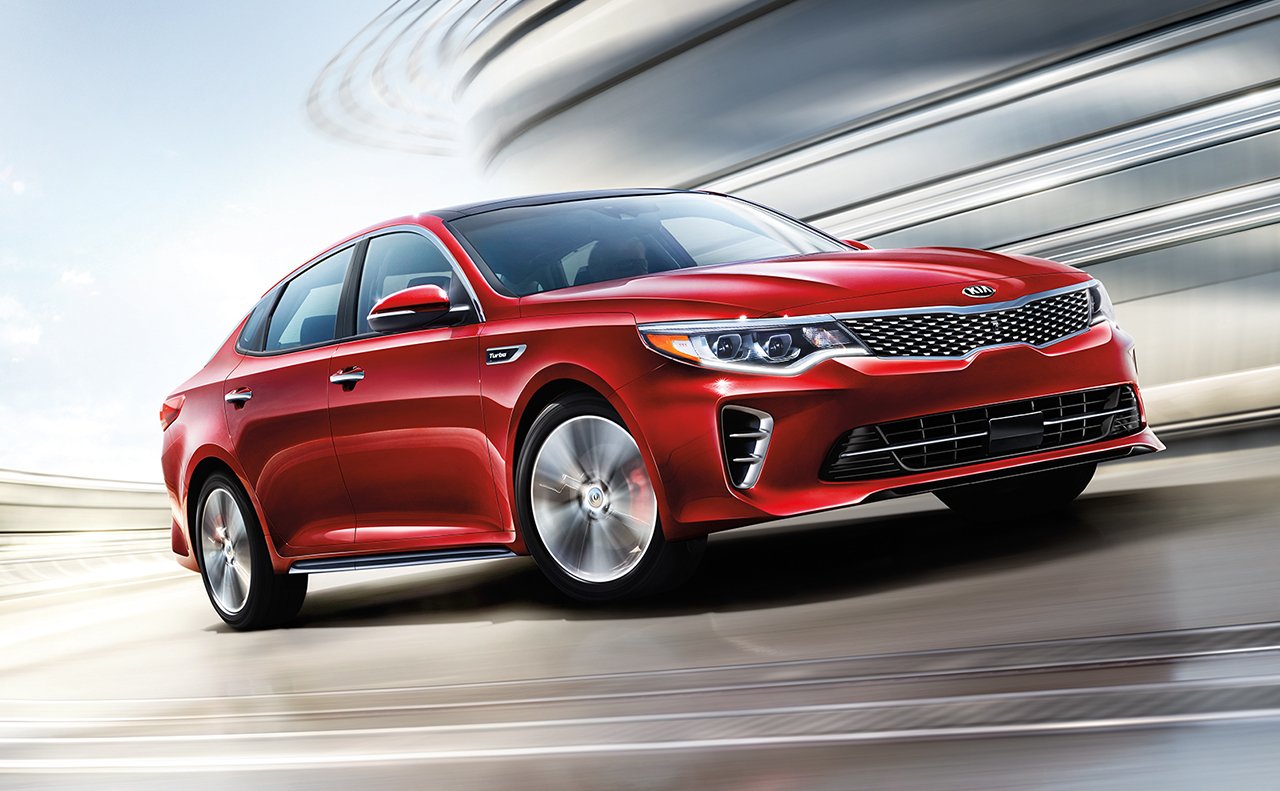 2018 KIA Optima l Overview l Auburn Hills MI
the 2018 KIA Optima is a smart and practical choice in every way. It's an affordable option that is highly elegant and full of an enormous number of protective features as well as accommodations and fun-filled features. Glassman Auto Group wants you to visit the dealership serving Auburn Hills shoppers so that you can explore everything that this model has to offer. The following is an overview of the 2018 KIA Optima for you to review so that you can decide whether it is the right option for you.
KIA Interior Overview
The Interior is a little home away from home. It will provide you with comfort, accommodations and a whole lot of entertainment to keep your trip going for a very long time. Just a few of the things that you will enjoy inside of the cabin area are the quiet cabin, ergonomic steering wheel and driving area craftsmanship, heated steering and more. The goal was to give each driver the ultimate experience so that he or she could maximize the amount of time that was spent driving. You'll be able to spend hours in this comfy car and get a lot of tasks done.
2018 KIA Exterior
The outside of the 2018 Optima vehicle is simply breathtaking. It almost has the look of a muscle car in the front, but its finish makes it way too classy to be a muscle car. It's truly a unique and captivating vehicle. The grille is sharp enough to chop wind and cut right into the competition. Color options that you have are options like Remington Red, Horizon Blue and Snow White Pearl. You will love this car, and the people who see you in it will be in all kinds of awe when they look at you in 2018. Glassman Auto Group can show you to your vehicular destiny.
Overview of 2018 KIA Optima Near Auburn Hills MI Mechanical
The tech is another thing that is strong in this particular vehicle. The level of tech that you will find will leave you certain that you and your passengers will be occupied for the duration of your trip. You'll be surrounded by premium sounds coming from your system. You'll have access to Bluetooth. You'll have a suite of driver diagnostics that will keep you abreast of every single thing that's going on with your vehicle. Furthermore, you'll we be able to enjoy features like Apple Car Play. This model tries to keep you hooked up in every way possible. Glassman Auto Group can show you some more features that it has. Ask about the Auburn Hills Specials serving Auburn Hills shoppers.
2018 KIA Optima Near Auburn Hills MI Powertrain
The powertrain is something that you can tell your friends and family members about when you talk to them about the top vehicles in the industry. You can get a 2.4-liter that gives you plenty of kick, or you can go for the 1.6. All of the choices have a tremendous amount of strength and benefits. Fuel efficiency is above-average, as well. It looks like you'll be all set with a car that is economical, gorgeous and packed with everything you need to succeed in every way.
Safety Features
KIA didn't slack for one minute when it come to filling the Optima with a suite of features that would keep everyone in the vehicle safe. In fact, they took the highly intelligent route and used both passive and active items to make sure that they did it right. Some of the safety features that you will find in yoru new Optima are features like Traction Control, Electronic Stability Control, Hill Start Assist control and so on. All of those particular features help to keep the car stable even in the shakiest of circumstances.
2018 KIA Optima Trim Selections
The one great thing about this model is that you will have a lot of choices when it comes to trim. The dealership wants to make sure that you pick a trim that fits perfectly with your needs whether they be needs for a higher performance motor, needs to lumbar support, or something different. You have at least five different selections and those are:
LX
Android Auto and Apple CarPlay
Six-speed transmission
2.4-Liter I4 motor
S
17-inch alloy wheels
Sports rear
185 HP
LT 1.6T
1.6L Turbocharged I4 motor
Leather-wrapped steering wheel
Dual-cluth manual transmission
EX
Leather seating and heated front seats
Engine Immobilizer
Integrated memory system
SX
Panoramic sunroof
LED headlights
Interior lighting
Contact Glassman for Additional Information About the KIA Optima
You can schedule a test-drive and a consultation about Auburn Hills specials by contacting Glassman about the KIA Optima and setting an appointment time so that you can come in. You'll want to make sure that the 2018 KIA Optima near Auburn Hills MI is the right vehicle for you, and it is something that you will want to hold on to for many years. After the test-drive at the dealerships serving Auburn Hills shoppers or during the test-drive, you can go over the various trims one more time with the sales associate to make sure that you get that perfect KIA Optima model that matches your needs to the letter. Don't hesitate to get your Auburn Hills specials.